The Sustainable Living Institute of Maui is commited to optimizing Maui's economy by helping people build skills that are compatiable with the community's cultural choices and economic aspirations; developing Maui as an exemplerary and proposerous island; sharing eco-effective methods with other communities throughout the world; and serving as a living laboratory and classroom for building and managing holistic communities.
The Sustainable Living Institute of Maui (SLIM) is a center with a primary focus on non-credit based community outreach and development activities, as well as complementing UH-Maui College credit-based activities. These activities include the development and dissemniation of knowledge and the provision of services to the County of Maui community in various areas of sustainability, particularly renewabke energy and sustianabe agriculture. Learn More Here.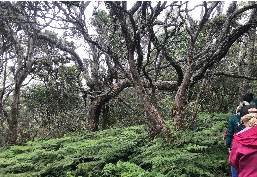 W H A T ' S     N E W ?
View more of whats happening in the community by clicking HERE.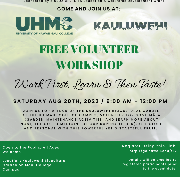 Join a FREE community workshop and volunteer day in the Kauluwehi Biocultural Garden at UHMC on Saturday, August 20th, 9am-2pm. Learn More & Sign Up Here.
Farm Apprentice Mentoring
Join a seven-month program to gain knowledge and hands-practice through instruction and on-farm mentoring demonstrations for begining farmers to operate a farm using regenerative agricultural practices. To learn more, please contact Program Director Sara Gilligan, fam@hfuu.org.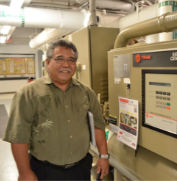 Building Operations Certificate
New Dates TBD
BOC logo here
L a t e s t  P r e s s  N e w s :
UHMC's Commitment to Sustainability – Maui News, Feb. 2020.
UHMC's Net Zero Project -Maui News, June 2019.
Certified Interpretive Guide Program Offered at UHMC – Maui Now, Oct. 2018.
Farm Apprentice Graduation 2018 at UHMC – Maui Now, July 2018.
Green Energy
Renewable Energy Certificate
Join the Photovoltaic Associate Program designed for renewable energy career pathways, including the opportunity to take the NABCEP PV Associate Exam at no cost to earn an in-demand industry credential. Students gain basic knowledge of the fundamental principles of the application, design, installation and operation of grid-tied and stand-alone PV Systems. Requirement: must complete both PV Associate and Battery-based Photovoltaic Design to be eligible for the certification exam.
Section SUS6026 - 014
12 Feb 2024 - 19 May 2024,  M 0:00-0:00, ;  T 7:00PM-8:00PM, 28 mtgs
Maui College | $2000
Required orientation will be Tuesday, February 13, 2024, 7pm via Zoom.
To receive 100% tuition sponsorship funding through Hana Career Pathways, participants must either be currently working in the renewable energy sector or have at least 6 months prior work experience in solar.
Solar Safety Training
The training focuses on the tools and skills to work safely on solar PV systems of various sizes. Participants complete Solar Energy International's Residential/Commercial Roof-Mounted PV Installation Safety and Large-Scale Ground-Mounted PV Installation Safety coursework. This training package has been approved by NABCEP for OSHA-10 training equivalency for NABCEP Certification purposes.
Section SUS6027 - 003
01 Oct 2023 - 30 Nov 2023,   0:00-0:00, 8 mtgs
Maui College | $249